☰
Unifying twelve brands to transform customer loyalty, efficiency and profitability.
Rebranding the food services of global giant, ISS, to compete

with the High Street and radically streamline operations.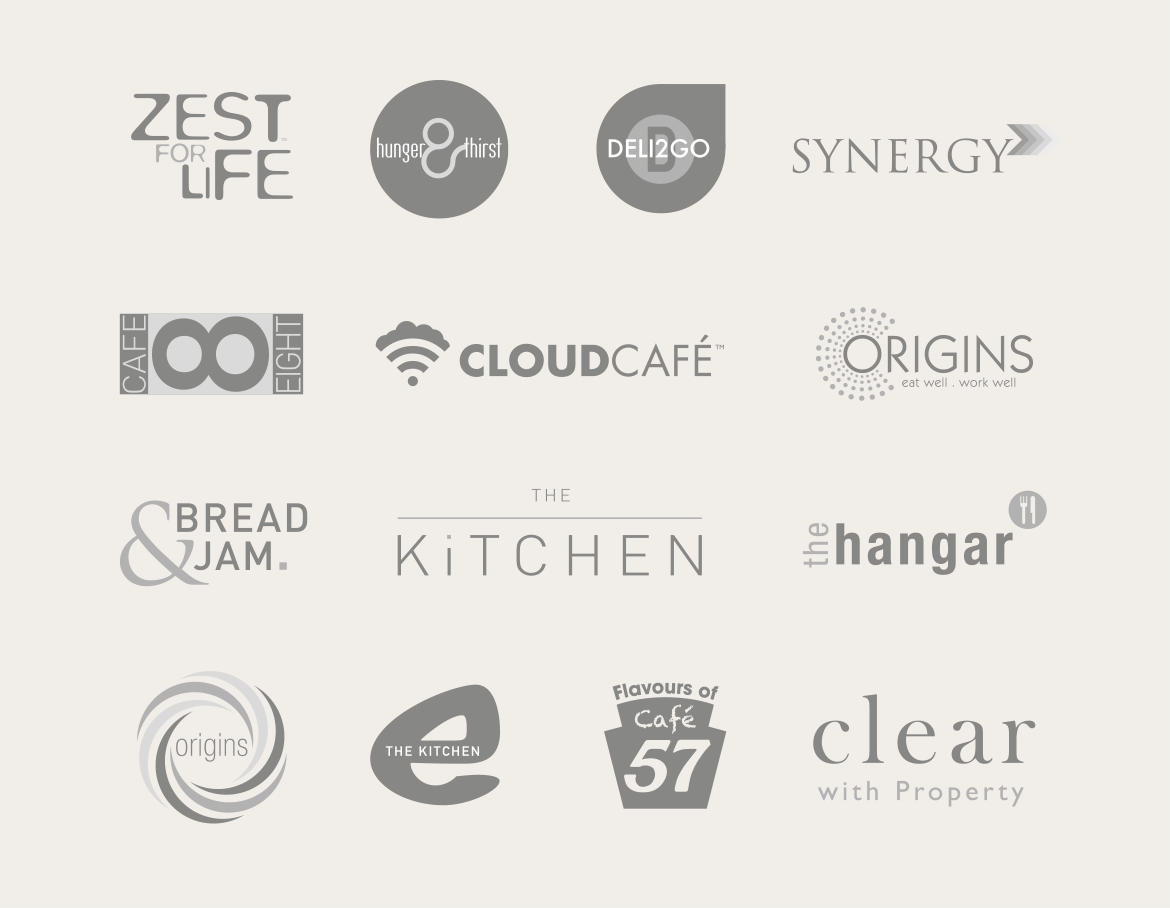 One brand. One goal.
ISS manages over 120 staff restaurants for some of the biggest corporate companies in the UK. They had over a dozen customer-facing brands. We proposed consolidating under one carefully crafted new consumer brand, transforming the customer experience, centralising marketing and saving ISS a fortune through automated supplier ordering for each outlet.
Fabulous Fresh Food.
The new brand, MADE, reflects the authentic, sustainable, high quality food and beverage offering. We designed spaces, signage and consumables to enable ISS to compete with evolving High Street offerings.
We also produced central marketing collateral around seasons and themes and worked closely with ISS development chefs to give new dishes a compelling story.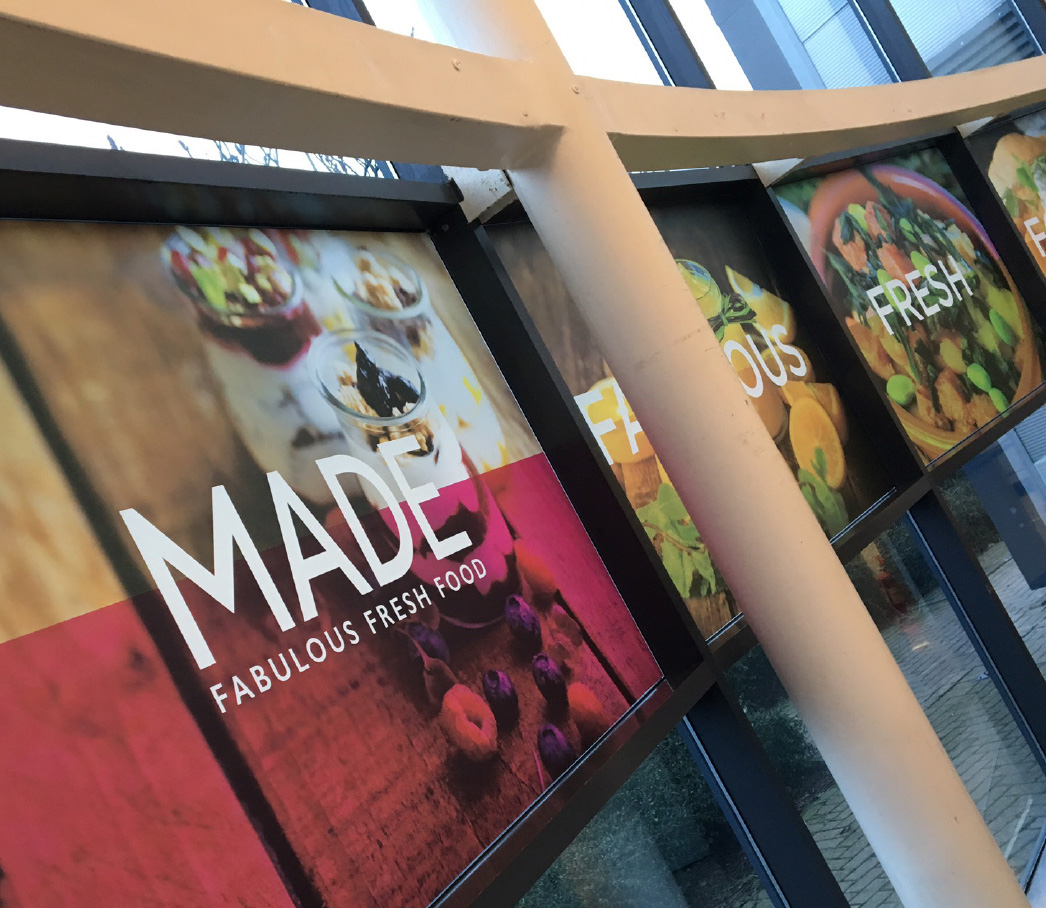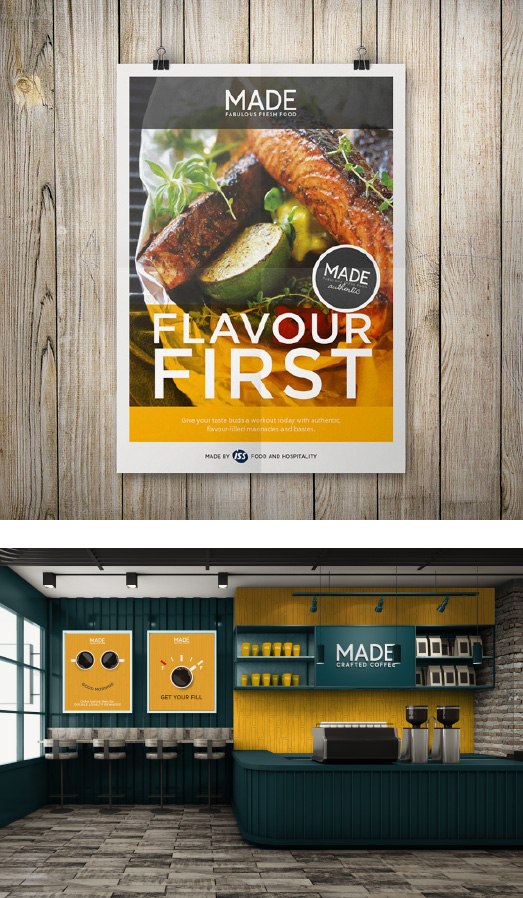 MADE gave us a significant increase in footfall, whilst making huge savings in operational
costs.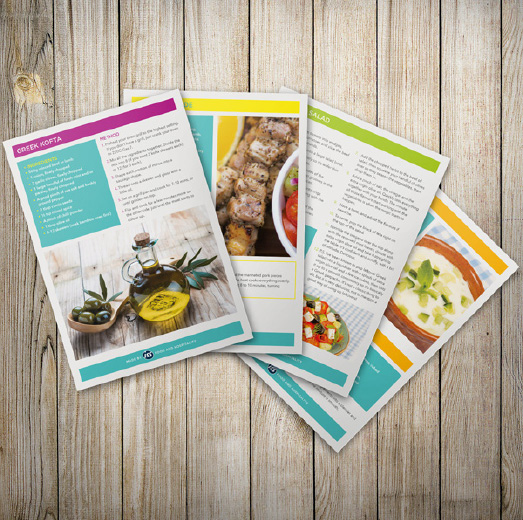 Streamlined operations
We built a centralised online ordering portal, enabling each MADE outlet to place orders direct with suppliers. From posters and table-talkers to seasonal displays or branded napkins, this gave each restaurant manager a sense of ownership, whilst saving time and money.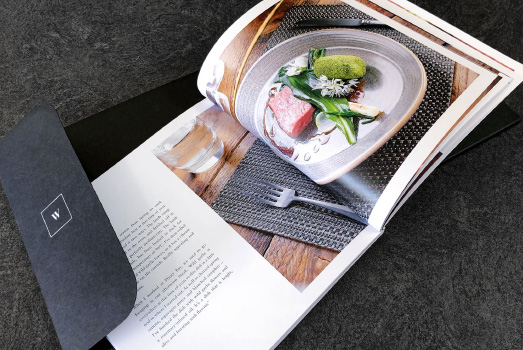 A platform for sales
MADE has proved to be a powerful element in the tendering process, enabling ISS to win significant new contracts based on its quality look and feel. It has also provided a platform for innovation, spinning off MADE Well, EAT LEAN, HEAT-ME Home Meals as well as ISS's fine dining experience: The White Collection.

WINNER: Cateys Award for Innovation